Staying right where the action happens doesn't mean you need to be uncomfortable, cold, or eat from a can. Algar has made a strong point about having 5 star lodging while being in a secluded unspoiled area. You will be enjoying our ranch grown vegetables, pasture raised beef, locally caught trout, and the best of Argentina's wines, and of course, the game you harvest; all prepared by our in-house chef.
All our very spacious rooms have private bathroom, and are tastefully decorated.
Our 60,000 acre ranch is located just 60 miles north of the San Carlos de Bariloche Airport (BRC). Our staff will be expecting you at the airport to drive you to the ranch (1:30hs) through some of the most beautiful landscape you´ll ever see.
Surrounded by an incredible mountain scenery, this enchanting & exclusive lodge will deliver an unforgettable, five-star experience of authentic Patagonia.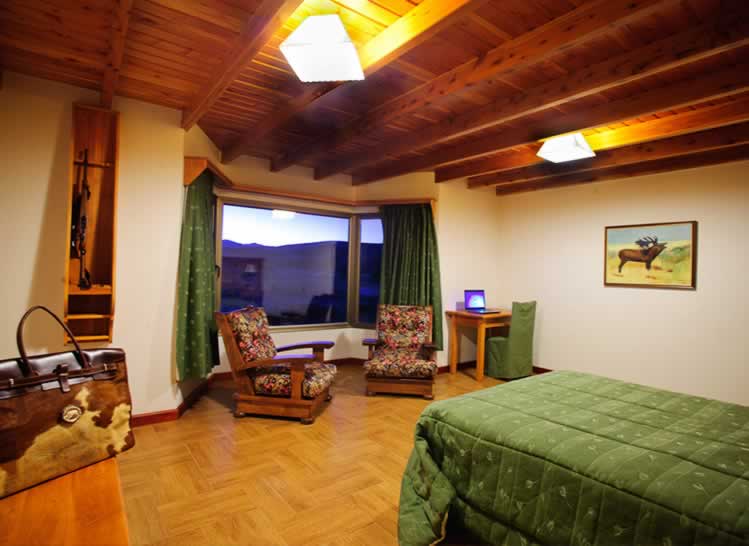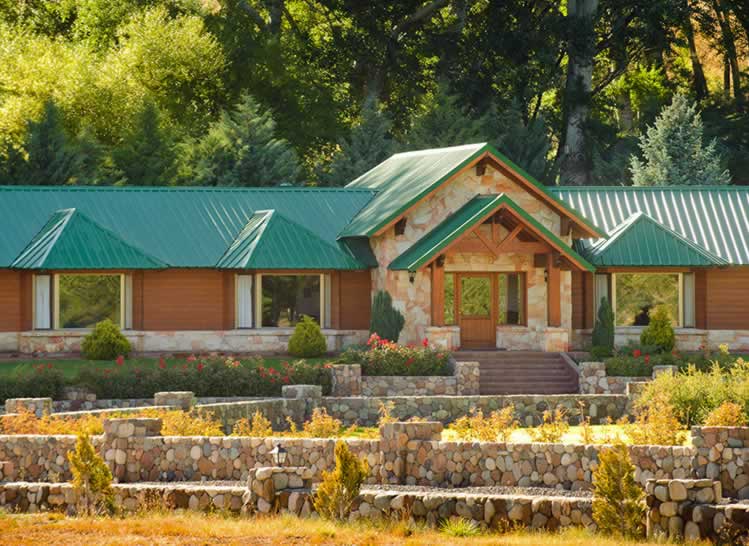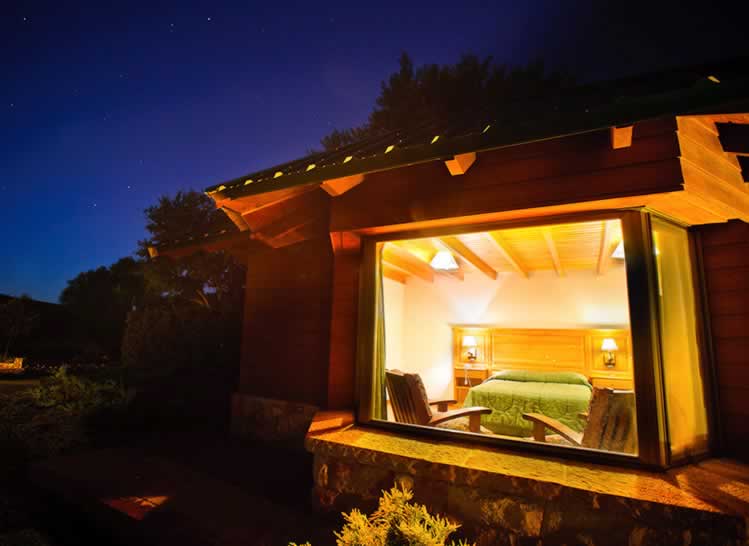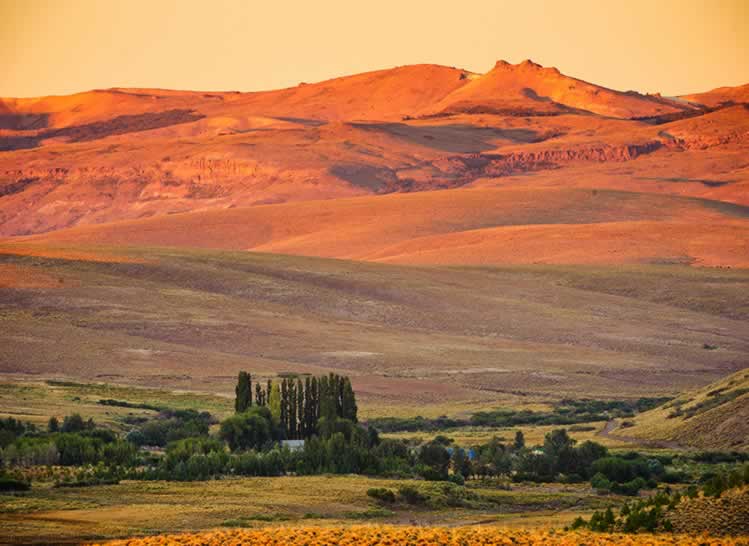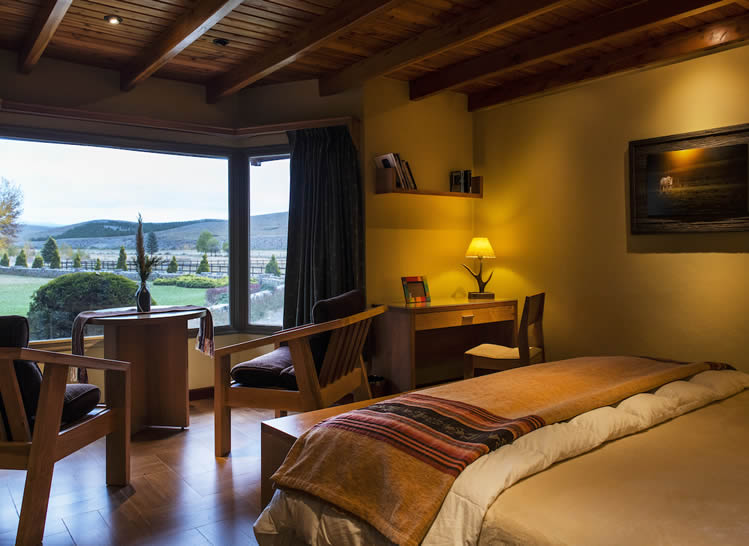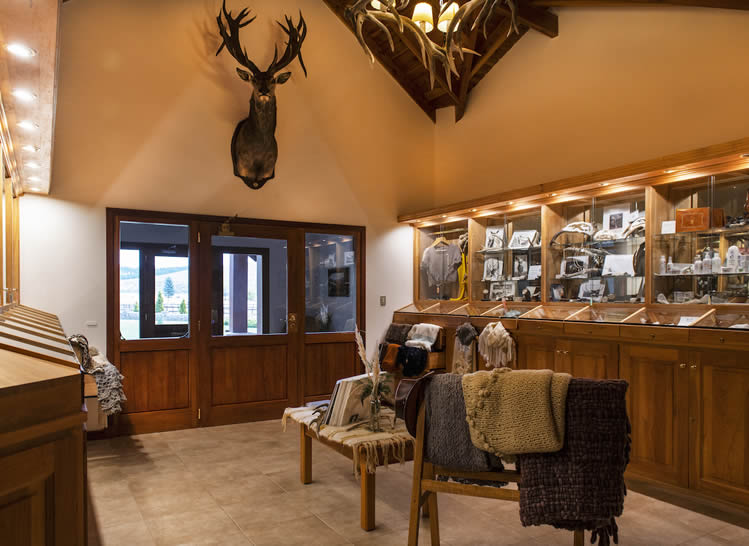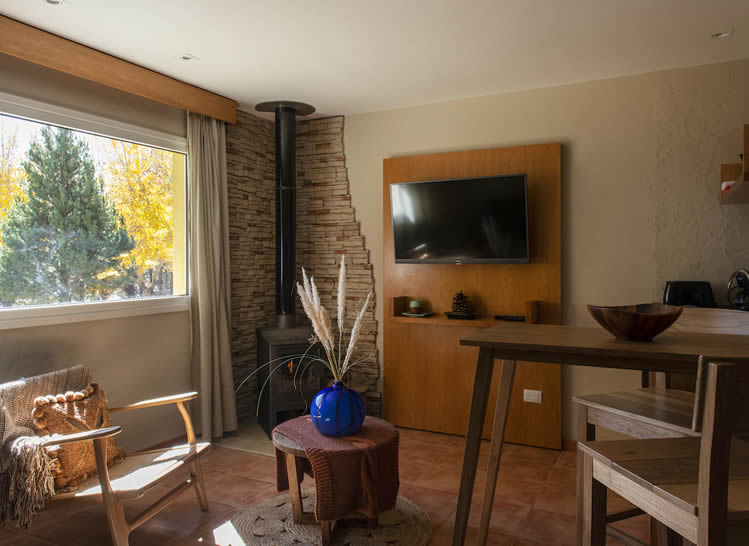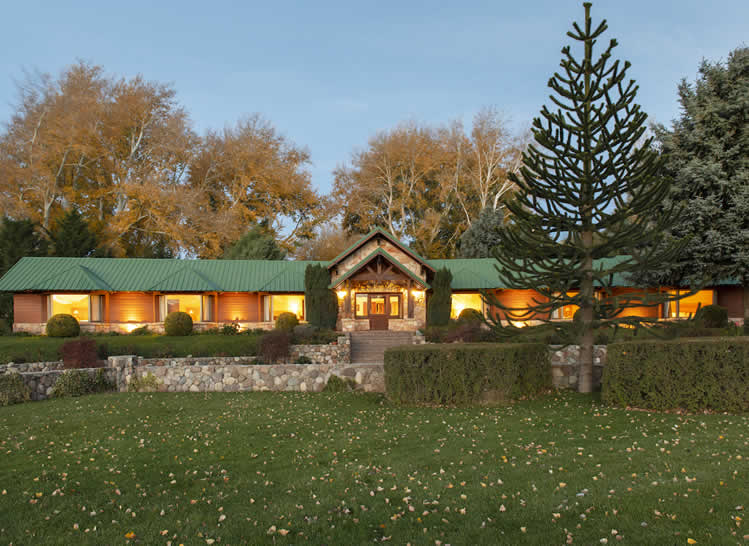 Our 25,000 acre ranch is located close to Algar ranch and 50 miles east of San Martin de los Andes Airport (CPC).
This magnificent lodge has its own personality, charm and allure, offering the guests a completely unique experience. It also offers three luxurious bedrooms along with top-notch service.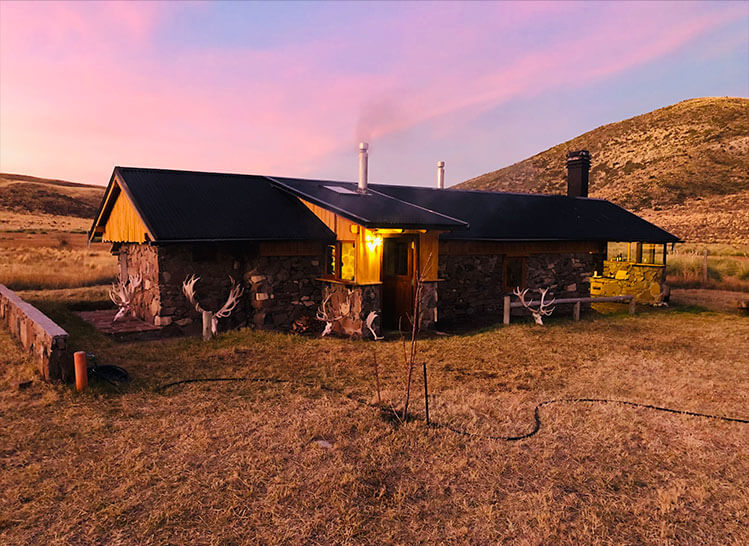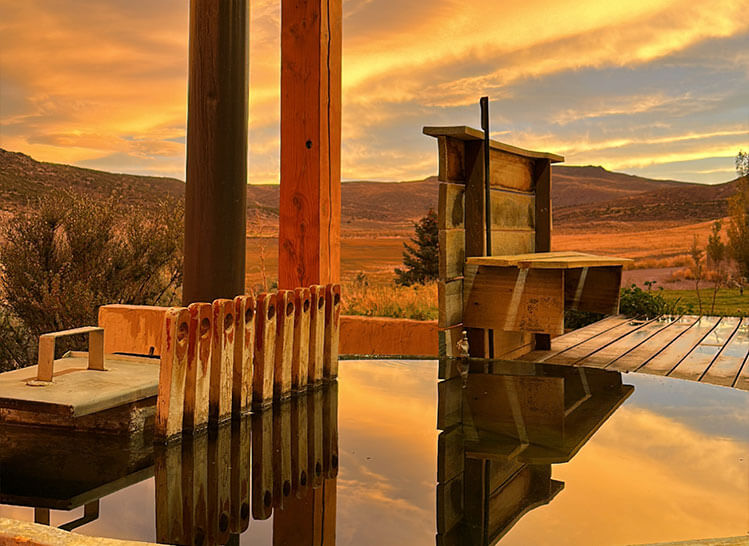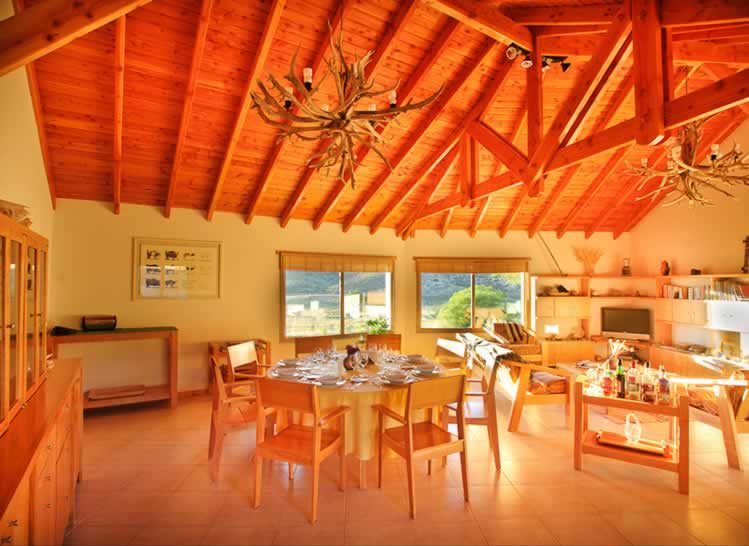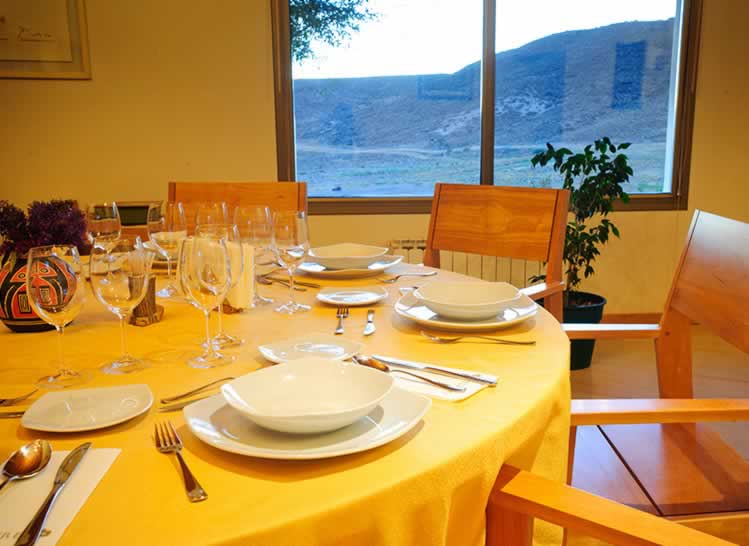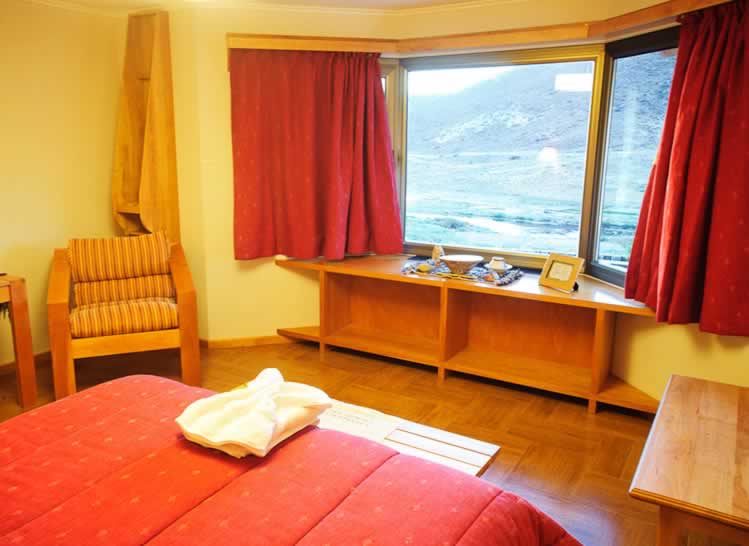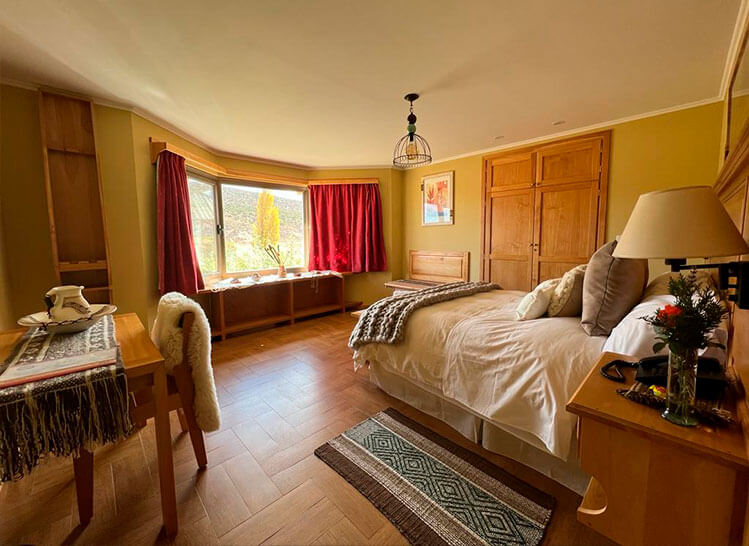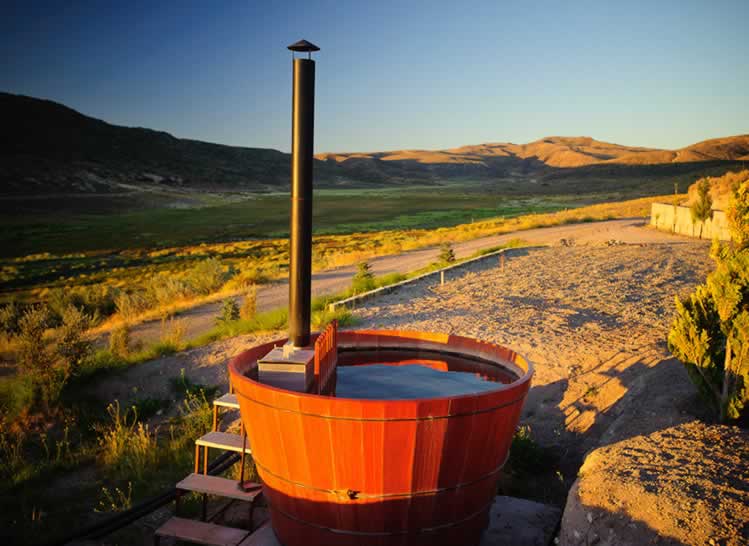 We are located in the Patagonia region of Argentina, right on the foothills of the Andes mountain range. Our climate is typical of high desert country with very definite seasons. Elevation ranges from 2500ft – 3500ft, making it very comfortable for everybody regardless of their home altitude. Temperatures during hunting season are usually mild, with the following ranges:
March:
45ºF – 80ºF
(7ºC – 27ºC)
April:
32ºF – 68ºF
(0ºC – 21ºC)
May:
25ºF – 60ºF
(-4ºC – 16ºC)
June:
15ºF – 55ºF
(-10ºC – 13ºC)
Rains are uncommon in March and April with some moisture expected during late fall and winter. Our total yearly average rainfall is 12" (300mm). Terrain is mostly rolling hills with high plateaus and several valleys with streams, creeks and grassy meadows.